Quarry
PART I OF FULGURITE
1997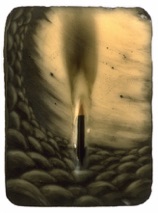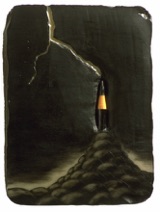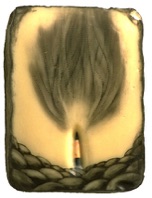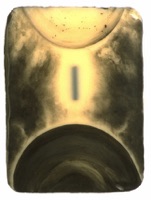 Description: Quarry consists of 24 facsimiles of a small lithographic stone recast in wax.
Lithographic pencils are embedded in or below the surface.
Size: 8.5" x 6.5" x 1.5"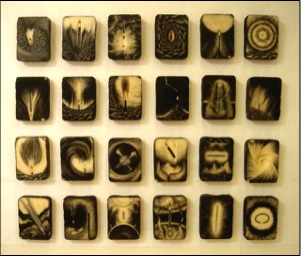 "It was that rare period when emotions solidified into matter with little resistance. It felt as if I was working inside the still zone of a hurricane: extreme states of mind could gently be sealed inside the sheen of the wax. "
Herlinde Spahr in the Preface of the book Fulgurite.
Quarry was exhibited and installed for the first time at the Warnock Fine Arts Gallery, San Francisco, 2009