Picturae Cassae
TWELVE STONE LITHOGRAPHS TO
VERGIL'S AENEID
(1982 - 1984)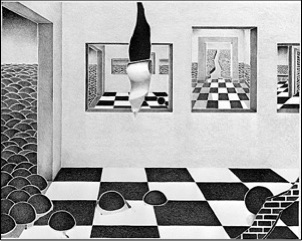 Aeneid 1/12
But do not entrust your sayings to the leaves, lest, distorted, they disappear
 in the play of the rapid winds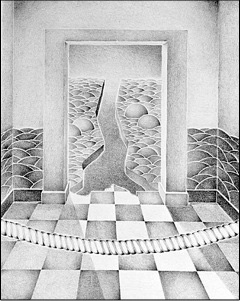 Aeneid 2/12
Show me the way and open the sacred doors.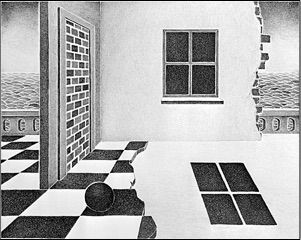 Aeneid 3/12
You cruel one. Why still try to terrify me,
now that my son is torm away?
That was your only way to ruin me, for I am
not afraid of death and do not care for any god.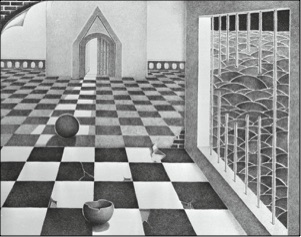 Aeneid 4/12
The vanquished have this one escape,
to hope for none.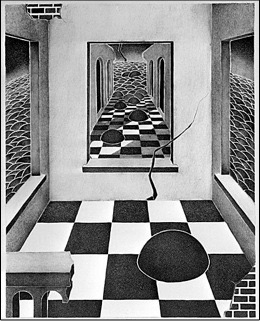 Aeneid 5/12
This is not the time to stare at exhibitions.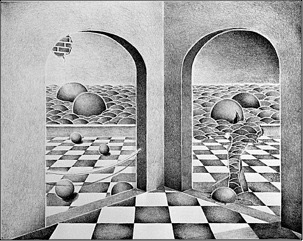 Aeneid 6/12
There are twin gates of Sleep: one, they say
is made of horn, by which true Shades gain easy exit; the other, unblemished, is wrought with glistening ivory, but through this gate the Shades send false visions to the world above.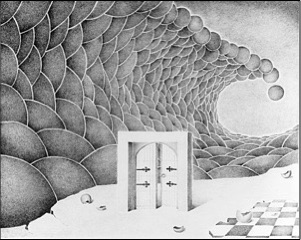 Aeneid 7/12
Then the queen of gods, descended from the heavens,
forced with her own hands the sluggish doors and as the hinges turned, Saturn's daughter burst the iron-bound gates of war.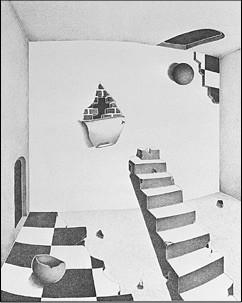 Aeneid 8/12
And after all, is death so sad?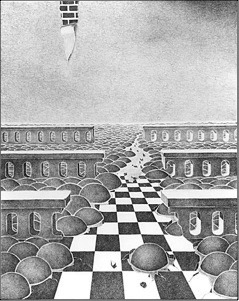 Aeneid 9/12
Just as in dreams by night when languid sleep has closed our eyes, in vain we seem to want to forge our anxious path, but halfway along, discouraged, we falter; our tongues are now helpless our bodies have lost their reliable strength, neither voice nor word can follow.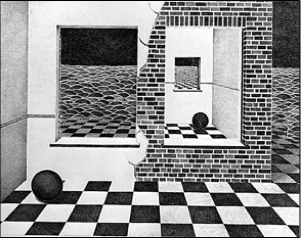 Aeneid 10/12
Euryalus, have the gods sparked this fire into our hearts, or does each man's relentness longing create a god within?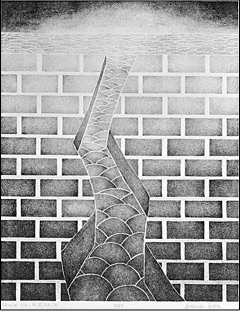 Aeneid 11/12
O father must one believe then, that souls go up to heaven only to return once more to inhabit these cumbersome bodies?
Why this wretched longing for light?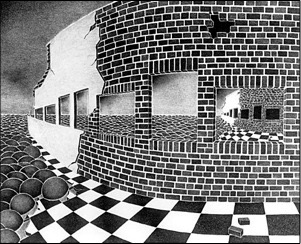 Aeneid 12/12
Weeping and wailing, he feeds his soul on what is, after all, an empty picture.
The book Open Studio has an essay by W.R Johnson about the Aeneid series entitled: Thoughts on Picturae Cassae.