If a lithograph printed from stone duplicates only the image on the surface of the stone, these lithocasts are multiples duplicating the entire stone as stone. This series of cast stones was born from the regret that the printed lithograph on paper paled in comparison to the presence of the more muscular drawing executed on the stone. Cast in hydrostone from a a mold made of a chipped old lithographic stone, these facsimiles pay tribute to a part of the lithogaphic process that usually remains hidden in the artist's studio.
The size of the stone is always 8.5" x 6.5" x 1.5"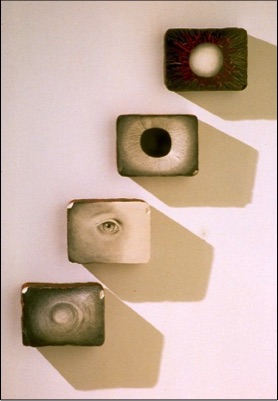 The New Seasons 1995
30.3" X 26"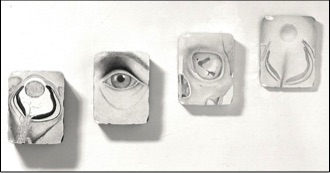 Metamorphosis 1995
15.5" x 35.5"