Rising from Darkness.
The Lotus 5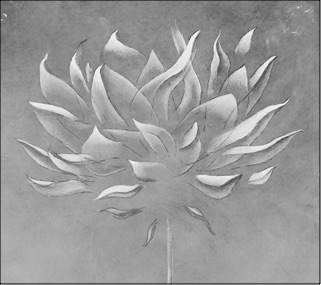 To bloom means to overcome Notebooks 9-3-2022
"Once more I will take solvent and wipe clear the lower half of the fifth panel. I keep clinging to the underwater struggle, the river current sweeping the plants down stream.
But is it not the very blooming of the lotus that allows it to look back and forget the pain and trauma in the past?
To bloom means to overcome. The source of the lotus must now be serene and almost luminous. Mud can become transparent."