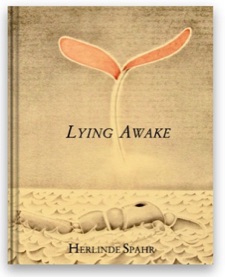 LYING AWAKE. Work from 2000 to 2017. With Excerpts from the Artist's Notebooks. Lithium Press.
The book covers the spectrum from traditional lithography to more radical interpretations of the medium: sculptural facsimiles of the stone, cast in wax, and hybrid works on Formica with the scarring levigator used as an engraving tool. Included in full are the following cycles: Nightwork, Spiracle, Pitch, Lying Awake, Soot and Soul.
Following the format of Open Studio, and Fulgurite, I have included a generous selection of excerpts from the notebooks. They capture the moments of steep and deep that the artist experiences behind the closed doors of the studio.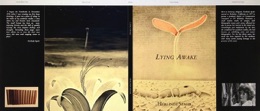 Book Cover
LYING AWAKE received a special recommendation from the Achenbach Graphic Arts Council at the Legion of Honor (Fine Arts Museums of San Francisco.)