HERLINDE SPAHR, Open Studio. Work from 1979 to 1997. With Excxerpts of the Artist's Notebook and essay by W. R Johnson and Leonard Nathan.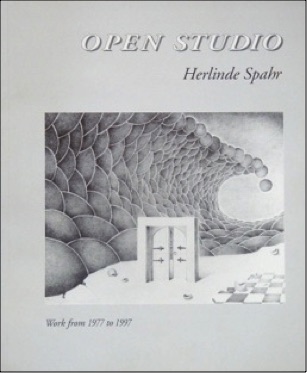 " Rarely have I walked into an 'open studio' in which the artist has shared with such humility and raw honesty, a celebration of her love affair with stone."
Sherana Harriette Francis.
Open Studio documents work created over a twenty year period, beginning in 1977 when Spahr arrived in California. It includes 49 black-and-white plates of prints and drawings as well as 12 pages featuring excerpts from the notebooks. With a preface by the artist, an essay by W.R Johnson on the Aeneid lithographs and an essay by California poet Leonard Nathan.
Lithium Press: 1997
Softcover, 74 pages
This book is only available from the artist.
Price: $18, includes shipping and handling.
To order, send an emali to herlindespahr@mac.com